The Heritage Lake Campground & RV Park and the immediate area offer many amenities to make your RV'ing experience just what you want it to be. Join us!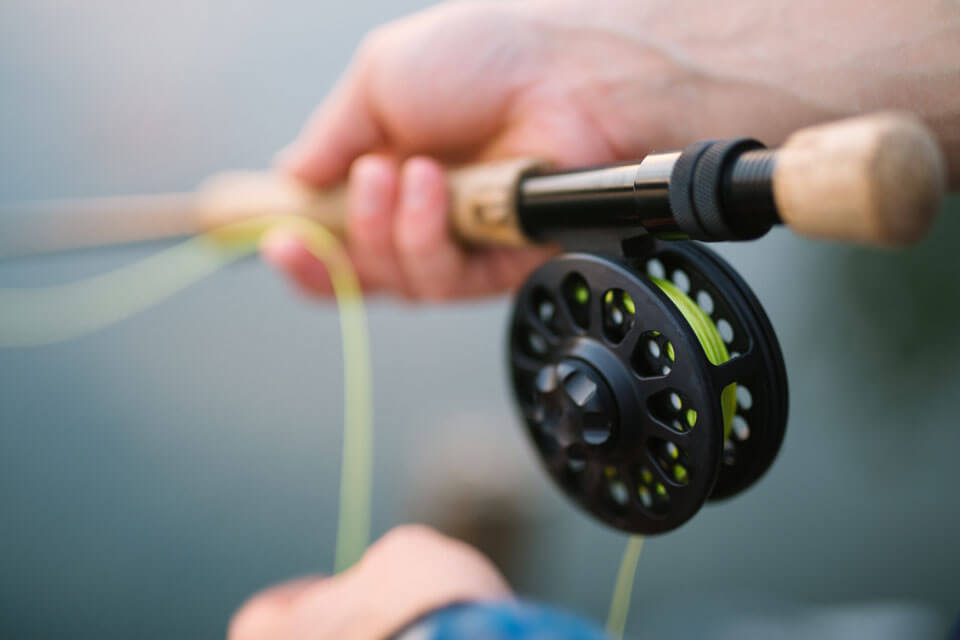 Fishing
Located just to the South of the park is Little Heritage Lake. This small, man-made lake is stocked with both Rainbow Trout and Brook Trout. Crayfish also inhabit the lake. It is a popular site for local anglers. All you need is your fishing rod and your Fishing Licence. 
Alberta Conservation Association stocks the lake before the May long weekend. Electric motors are allowed on the lake – rentals of canoes, kayaks, and a Zodiak are available at the store as well.
}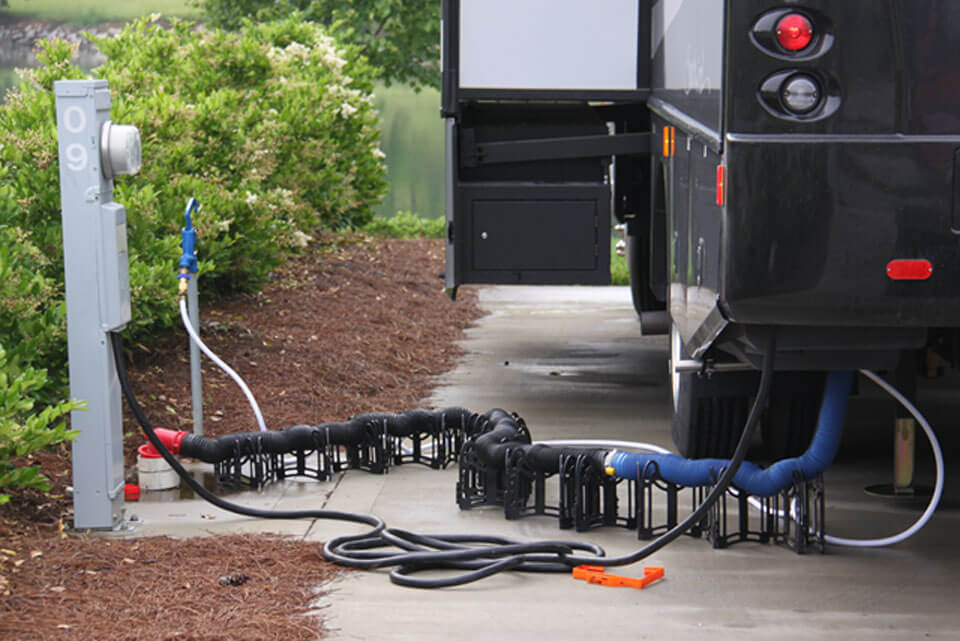 Power
We have full service and partial service sites available with 15 Amp and 30 Amp power on all serviced sites.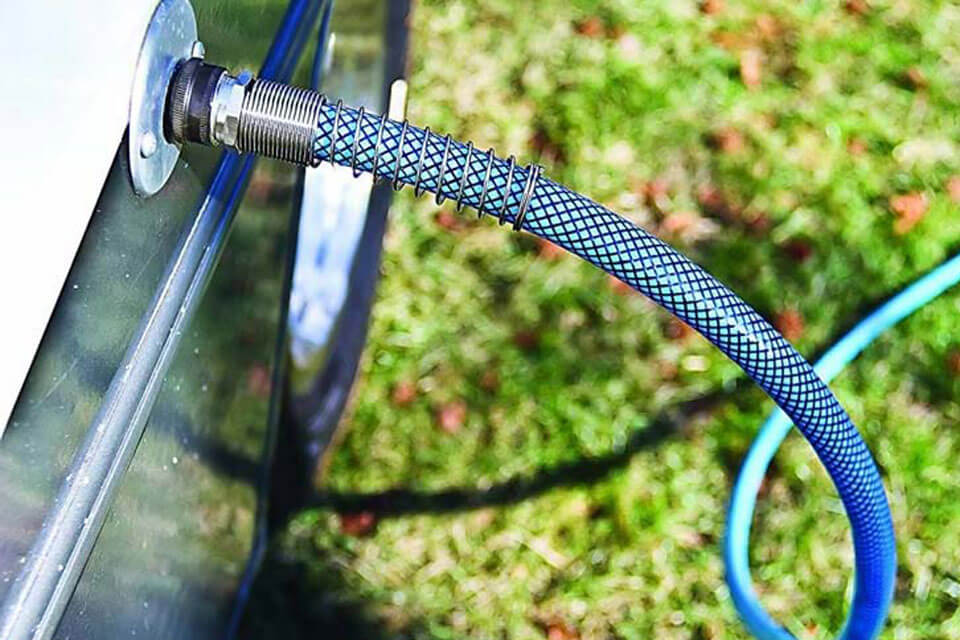 Water
Your hook up fees include water. Potable tested drinking water is available on all sites and a tap is available in Non-Serviced Area.
}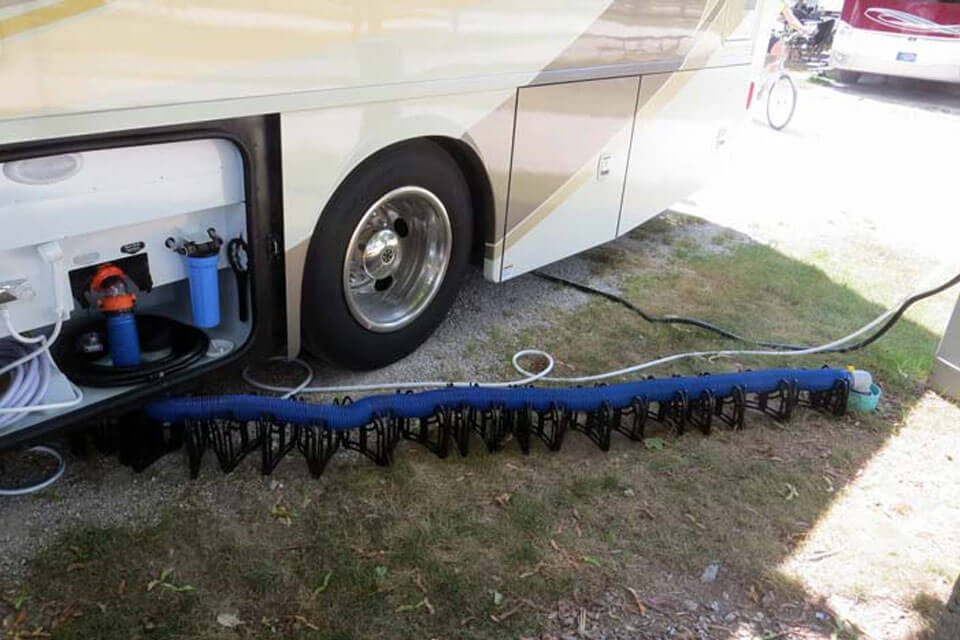 Sewer
We have 33 full-service sites as well as a honey wagon if needed in the non-sewer sites. The Town of Morinville has a public dump station just 5 minutes away.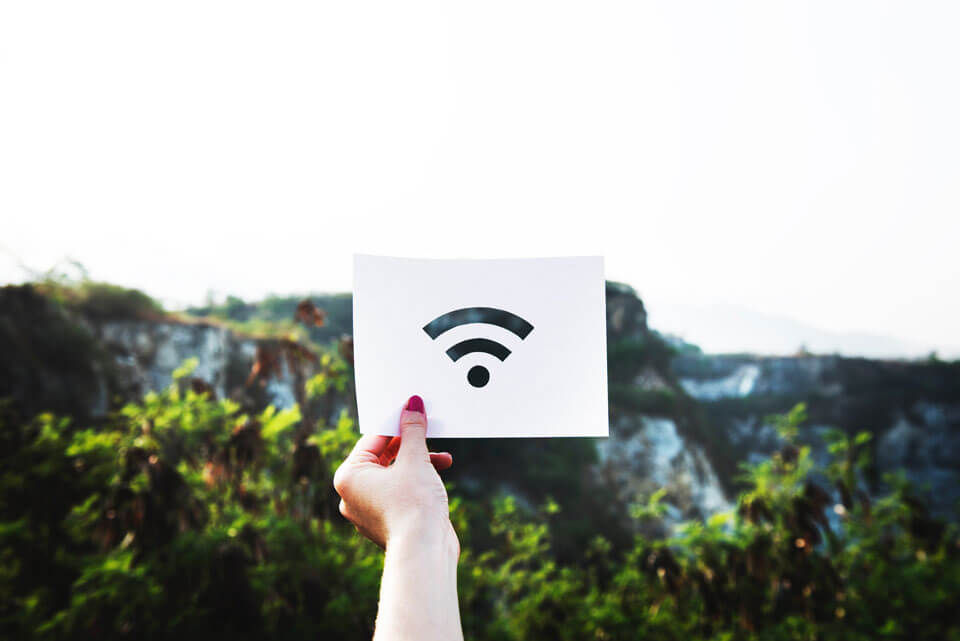 Wi-Fi
We offer free Telus Wi-Fi throughout most of the park. We also offer a rental option for Mobile High-Speed Wi-Fi - consult the office for rates (per GB). Once you have rented and connected one of our High-Speed Wi-Fi routers, your hotspot will be available and ready and easy to use to connect to your devices. As long as there is power connected to your RV or Trailer, you are good to go. Our stronger signal means you have a fast and reliable connection. 
}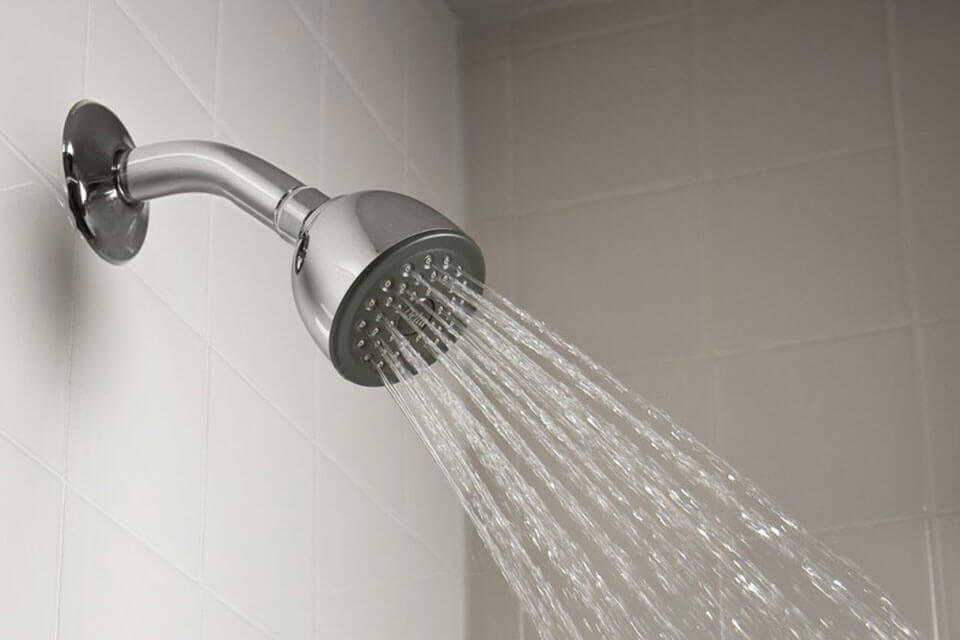 Coin Showers - Flush Toilets - Laundry
Camping can be as rustic or and refined as you want to make it. We offer coin-operated shower and flush toilet facilities for when you need to get cleaned up for that round of golf or that shopping trip. The nearest laundromat is 5 minutes away in the town of Morinville.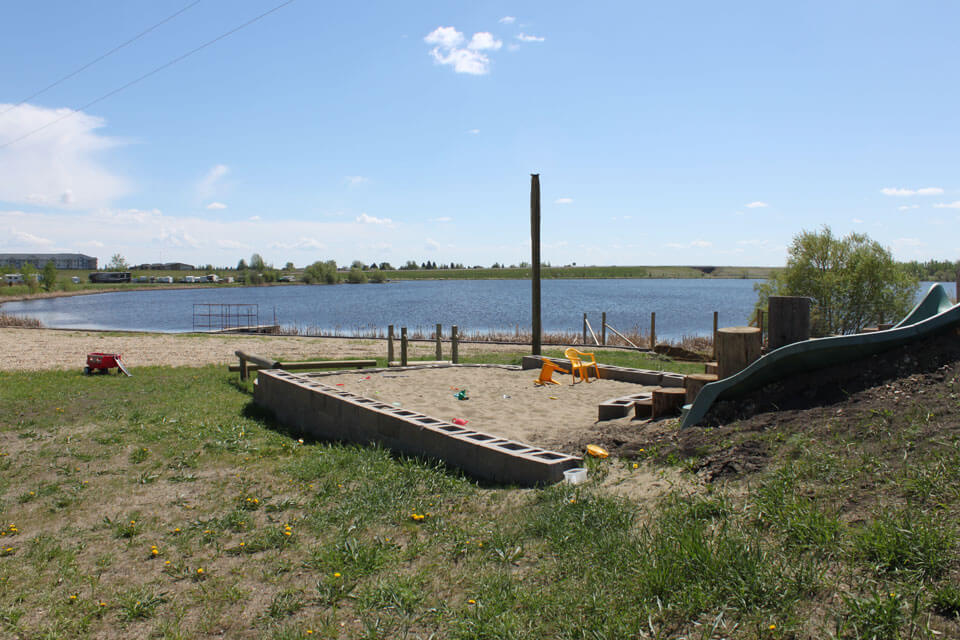 Playground
It's summertime! Your kids or grandkids need a place to burn off that energy! Our playground is a great spot for that. Please ensure that your children are attended at all times so that everyone can enjoy their stay with us.
}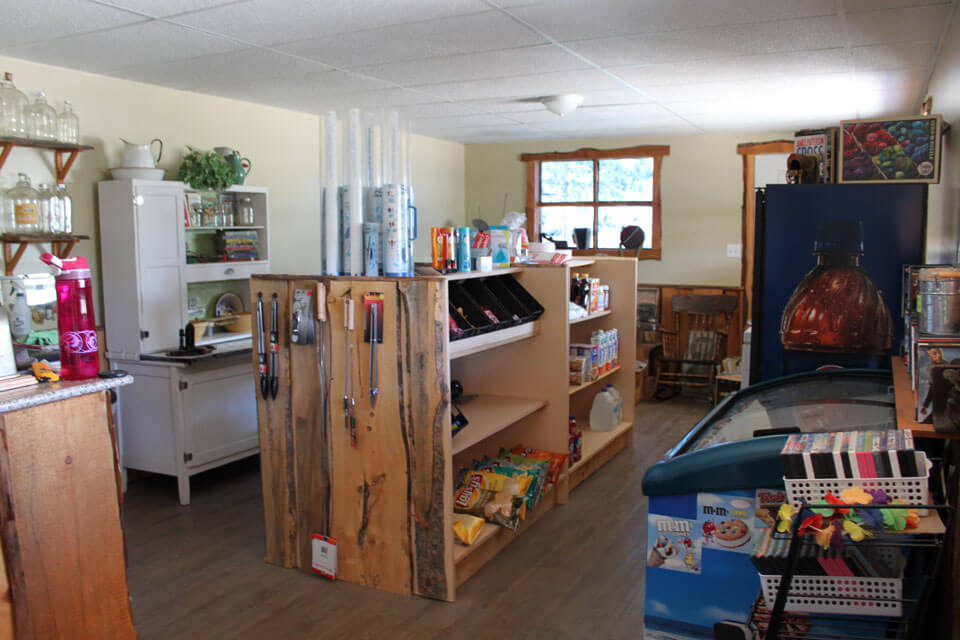 Store
Our store carries the essentials. You don't have to make a trip into Morinville for every little thing you might run out of. Stop by the office to get your sweets and treats right on site.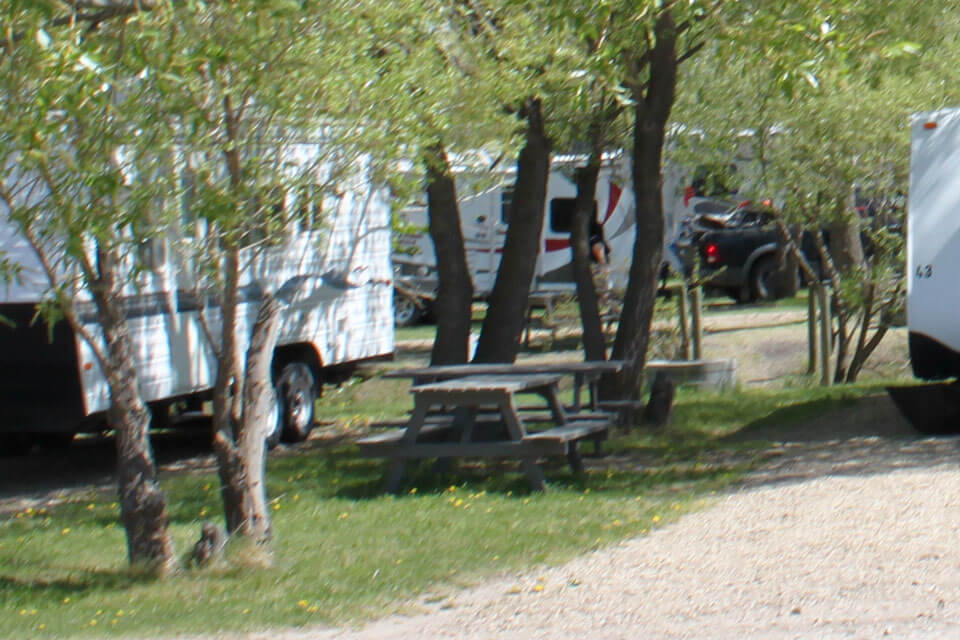 Picnic Tables
It's not camping without having some BBQ, a wiener roast, or a picnic! Lay out your feast on the picnic tables we provide on every site.
}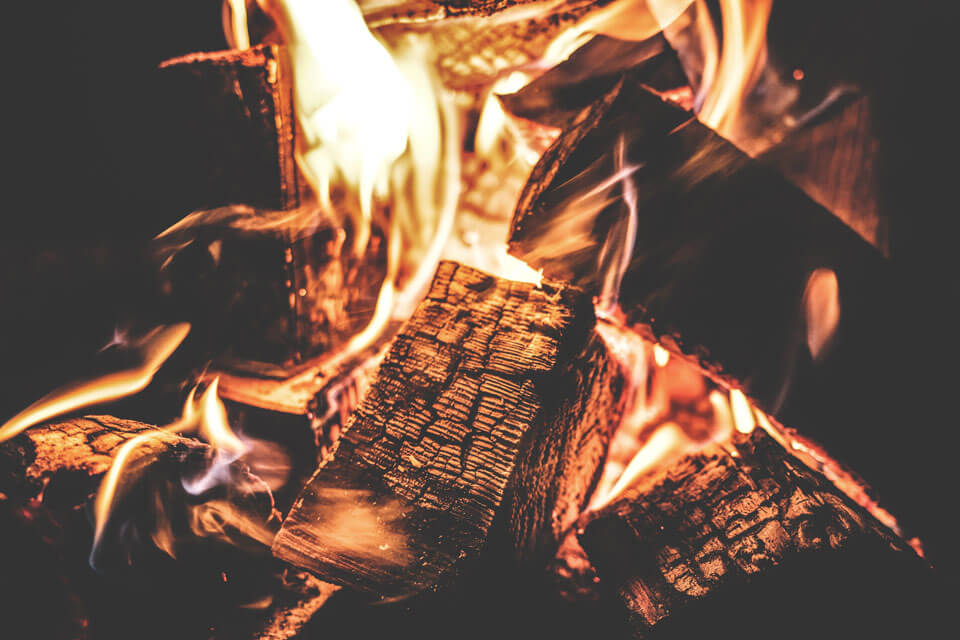 Firepits
Our firepits are ready for that wiener roast or for toasting marshmallows with the kids. Every site has its own firepit.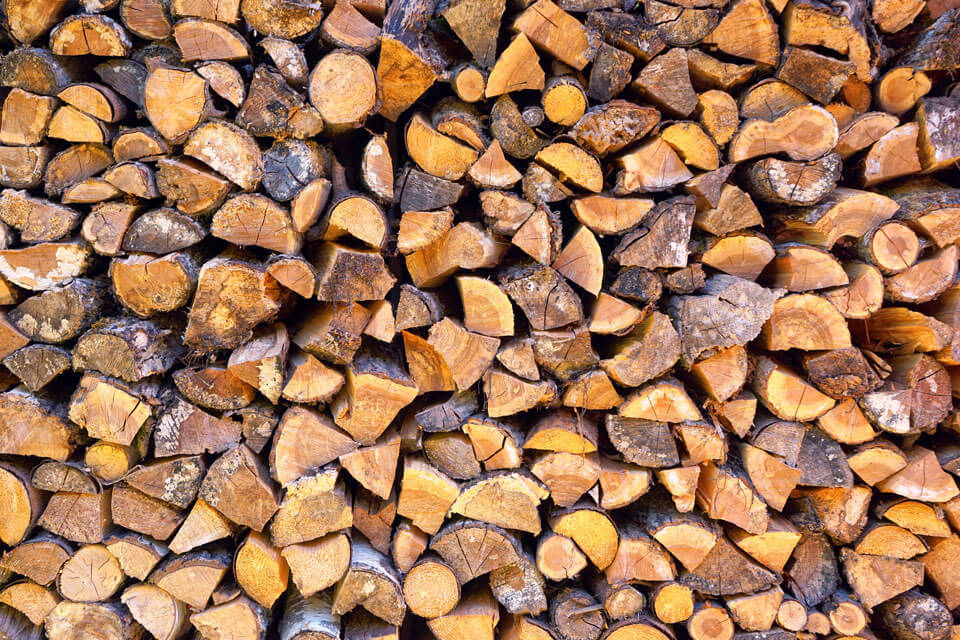 Firewood
 Firewood is available for $10 for a wagonload, delivered right to your site!
}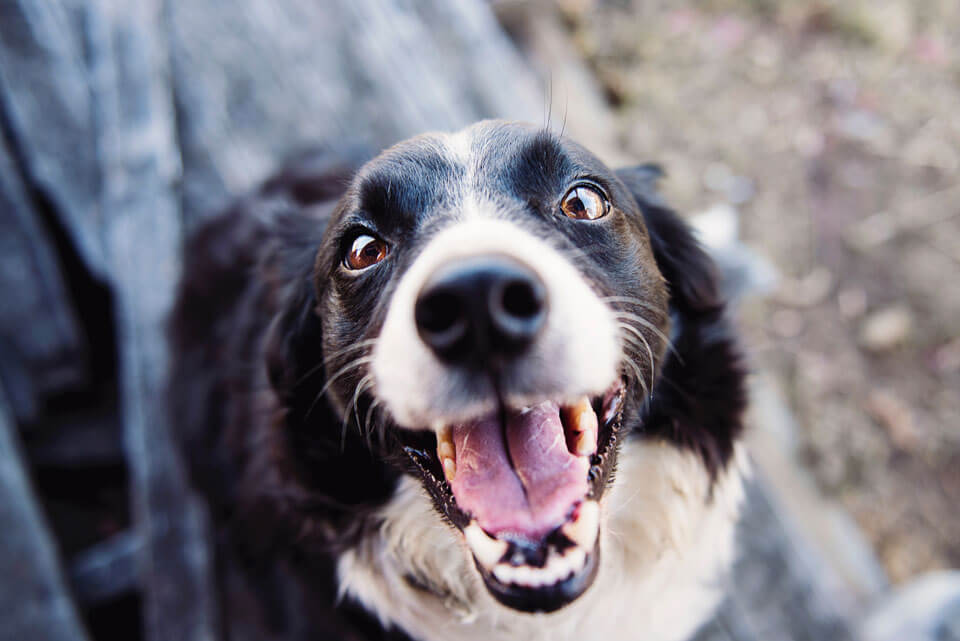 Pets Welcome
Your furry family is welcome! Doggy bags can be purchased at the office. We have a large off-leash area as well.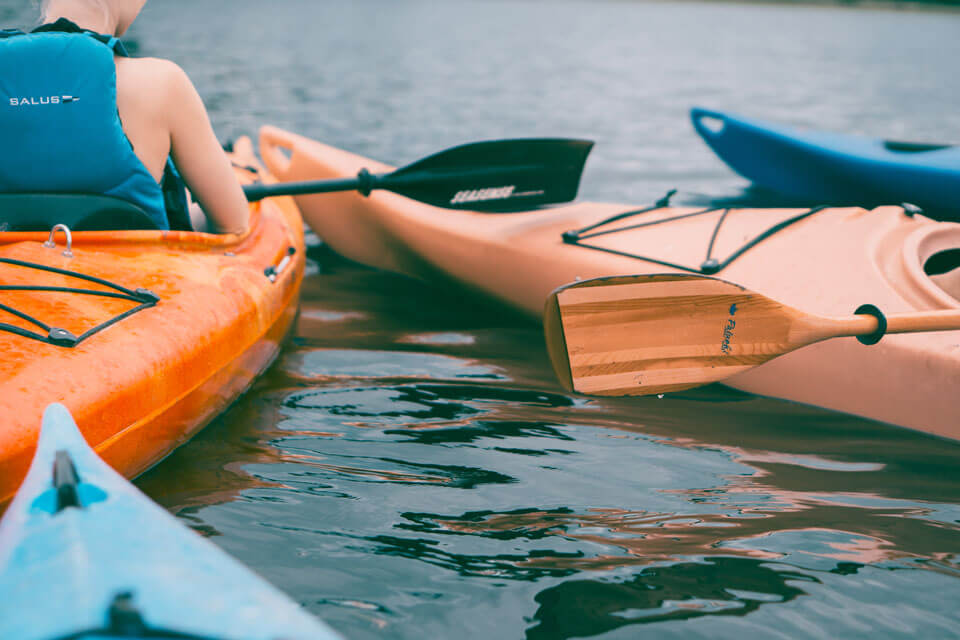 Watercraft Rentals
Heritage Lake Rentals offers rentals for canoes, kayaks, paddle boats, and a Zodiac with an electric motor.
}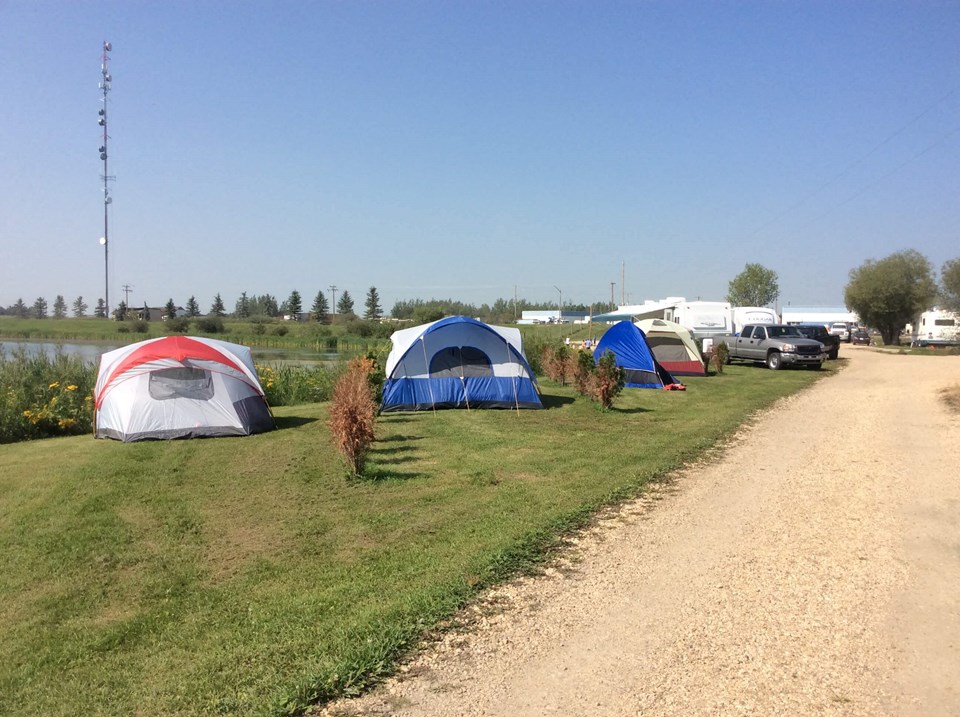 Tenting
We welcome tenters!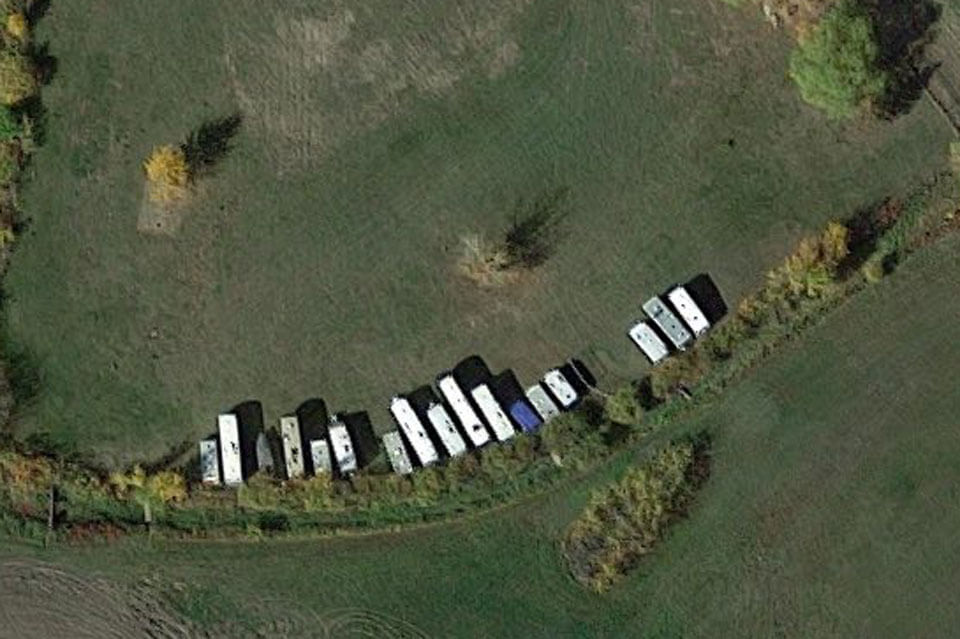 RV Storage
Leave your trailer, camper, or RV with us between camping trips for a reasonable rate of $5/day, $20/week, or $60/month. Discounts for longer storage- $300 for 6 months ($50/month) and $500 for one year ($40/month).
}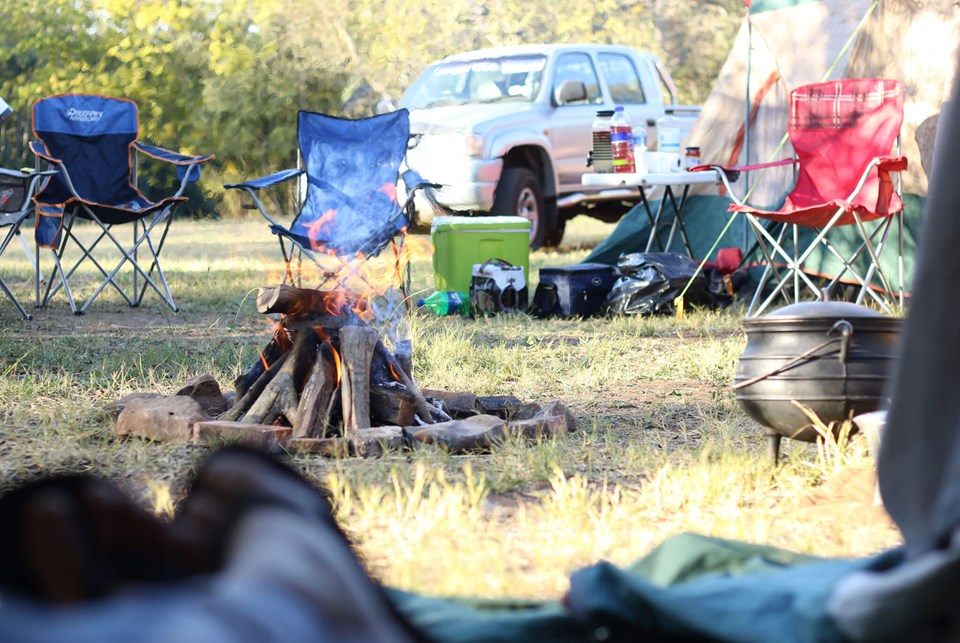 Group Sites
We offer group sites for ball teams or family reunions as well as a large non-serviced area. Please book ahead to reserve serviced sites for your group. We offer a large grassy area for non-serviced group camping and tenting. There are fire pits and picnic tables on all sites.